New Release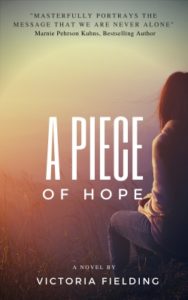 A sequel to A PIECE OF TIME, Lilly's story takes place a year after recovering from a car crash that took the lives of two of her friends and stole her future as a professional dancer. Lilly's temporary journey to the other side taught her much about Heaven, her angels there, her need to forgive and her potential if she chose to return.
Now, with feet solidly planted once again in this world, Lilly Hunt is ready to live again. Her plans include building a full life with her best friend, Luke. Nevertheless, life has other plans for her, as Lilly quickly finds herself trying to survive an extreme outdoor wilderness program gone seriously off-center. Only when Lilly returns home to civilization does she discover that she is in a much more dangerous wilderness, one in which she comes face-to-face with evil.
With her life seriously threatened, and with friends and frenemies from this world and beyond giving her input, what decision is the right decision? Who can she trust to tell her the truth? Through Lilly's experience, we learn there are different ways of dealing with our personal wildernesses. Our standard approach may not be the best one. Often-times, what life throws at us requires exceptional tools to survive, tools that are readily available to all of us if we only know where to look.
New Release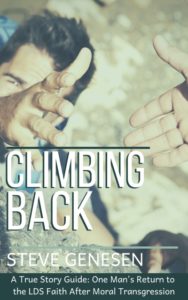 Immorality hurts. The author was a faithful and active LDS Church member and Priesthood holder, a good father and husband, until his immorality ripped apart his family and got him excommunicated.
But because of Jesus Christ, he made the long, often difficult climb back into full fellowship in the Savior's Church.
This true story case study guide book is a how-to manual on how to "Climb Back." It's meant for those who may have taken -- or may be thinking about taking -- the same sinful, immoral path.
The author gives, through examples and step-by-step detail, messages of hope because of Christ's Atonement, of:
How he fell away from the Church … and could have avoided that mistake
Going through the excommunication process
Repenting, making restitution, and returning to the Church
Healing family, friends, Church, community and self
Avoiding and dealing with temptation
Getting rebaptized and back to the Temple
Morally dating
Coming full circle: Getting married in the Temple
"As one who had to go through the repentance process, this book is a blessing! I didn't know where to start or what my next steps were. This book gives you hope, gives you guidance and helps you navigate through the entire process. The author is honest and raw. He touches on subjects nobody else will with great thought. He makes you feel loved by the Savior! I soon will be sealed in the Temple to the love of my life. That wouldn't have happened had I not had the help this book gives. Thank you just isn't enough!" - Sister MMH